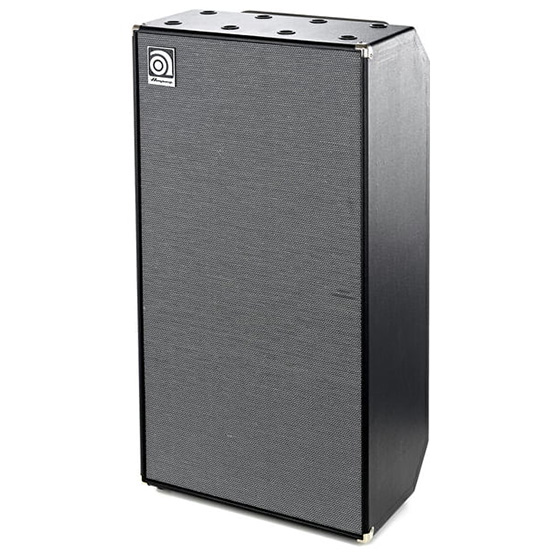 ampeg-svt810av
Ampeg SVT-810AV
Availability:
in stock
1 item(s)
Product Code:
CRASVT-810AV
Capable of handling up to 800 Watts RMS, the Ampeg SVT-810AV is a dual cabinet designed for electric bass amplifiers. Its sheer size provides proficient handling for all sorts of loud situations, and with eight 10" speakers capable of reaching an SPL of 130 dB, it's suitable for producing transients that can be felt as well as heard at frequencies between 58 Hz and 5 kHz. It also features a usable low frequency of 40 Hz at -10 dB.
Input options abound as well: you can port one amp head into this cabinet via the 1/4" or speakON output jacks, or you can split the signal between two amplifiers and run the cabinet at 400W; the choice is yours. Daisy-chaining signal from one speaker to another is also a possibility, as the outputs are wired in parallel configurations.
As the enclosure boasts a number of recessed wheels, a grip bar, and a few skid-rails for load-in/load-out protection, the SVT-810AV is marginally portable.
Mono/combined mode
Dual/stereo mode
Capable of being driven by separate amplifiers in dual mode
Parallel wiring allows for easy daisy-chaining between speakers
1/4" and speakON connectors
Portability features:

Grip bar
Skid rails
Recessed wheels