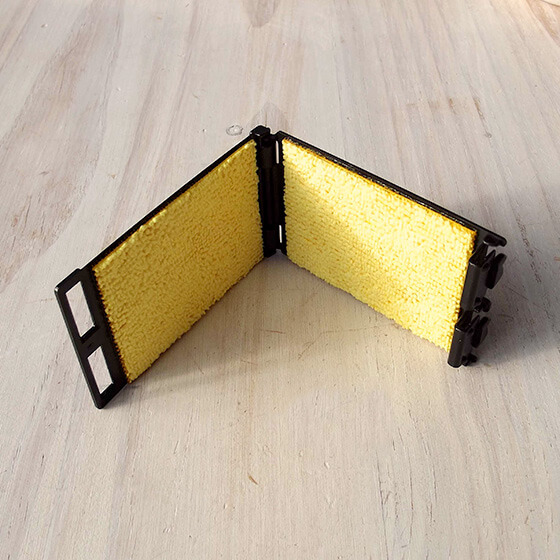 Tonegear String Cleaners
Tonegear String Cleaners
Availability:
in stock
25 item(s)
Guitar and Bass string cleaners available
The only string cleaner you'll need!
The String Cleaner from ToneGear features cleanable microfiber pads that work on all sizes and brands of electric and acoustic guitars with 6, 7, or 12 strings, in any gauge. The cleaning tool can also be used on most any other 3-, 4-, 5-, 6-, or 7-stringed instruments found throughout the world.
FEATURES
Extends the life and preserves the tone of guitar strings
Provides unprecedented 360 degrees of string cleaning
Works on all guitars
No cleaning solution necessary
Cleanable microfiber pads for long-lasting, low maintenance use