Quiklok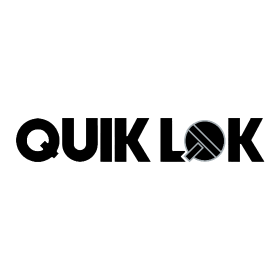 The Quiklok FAP01 is a professional pop filter designed to minimise plosives and breath noise when using a microphone in recording environments. The perforated plastic filter allows sound to pass freely but acts as a diffusor to sudden gusts of...

IPS12 Universal tablet holder for side/top connection to microphone & music stands Clever, safe and practical design allows musicians to integrate their tablet with existing microphone and sheet music stands, for use on stage, production studios,...

Straight, round base Mic Stand Straight, round base Mic Stand with heavy-duty cast-iron base and rubber feet to prevent scratching floor surfaces. Features tight non-slip clutch and dual Cable Clips. Height adjustment range: 35.5" to 61.5",...

COMMA TYPE SUSTAIN PEDAL Classic piano style sustain pedal Momentary contact pedal with normally open or closed contacts by means of mode selector switch, ideal for all Korg, Casio, Yamaha, Akai, Roland, Studiologic, Ensoniq, Kawai and other...

The most popular guitar stands ever made, now redesigned for a new contemporary and modern look. Quik Lok A-frame stands are solidly constructed with high-grade steel and arc-welded joints, in a true integration with high-tech style. Soft rubberized...

Heavy Duty, Double-Brace "X" with Height & Tilt Adjustable Second Tier Leg depth: 26" - 66 cm Main Tier depth: 17.9" - 42.5 cm Second Tier depth: 15.8" - 41 cm Second Tier angles: 90, 77, 64, 51 deg Folded height: 40.4" - 102.7 cm Overall...