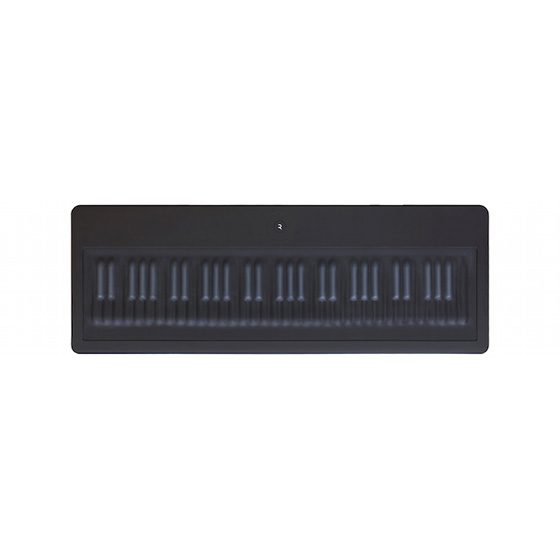 roli-seaboard-grand-stage-midi-controller
ROLI Seaboard Grand Stage Midi Controller
Availability:
in stock
1 item(s)
Expression in every gesture
For centuries, keyboardists have been forced to accept the velocity of their key strikes marking the end of that note's expressive potential. With the Seaboard GRAND, however, this interaction is merely the beginning. Intuitive gestures such as presses, bends and slides open new avenues to musical expression.
Continuous touch
Continuous touch enables you to sound a note and then take it on a musical journey; modulating volume and timbre through one continuous motion. The Seaboard GRAND's keywaves offer precise tactile feedback, making it easy to sense the slightest change in pressure, resulting in a far more organic experience than traditional aftertouch.
Intuitive pitch control
Adjusting pitch is as natural on the Seaboard GRAND as it is on a stringed instrument. Slide a finger to the left to lower the pitch of a note; slide it to the right to raise it. The smooth feel of the playing surface lets you easily glide from one keywave to the next, or apply a natural vibrato to any note.
Glissando ribbons
Unique, low-friction ribbons run along both the top and the bottom of the Seaboard GRAND's playing surface. They make it easy to start playing one keywave, then slide to any other keywave you choose in one fluid gesture, even allowing multiple notes to glissando independently at the same time.