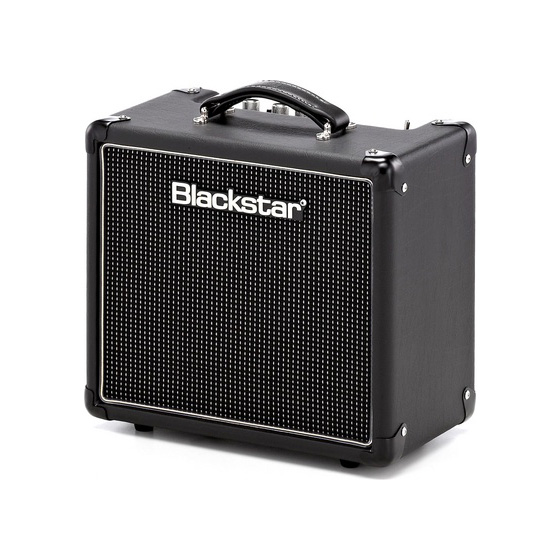 blackstar-ht1valvecombo
Blackstar HT 1 Valve combo
Availability:
in stock
3 item(s)
Part of Blackstar's HT-1 Series, the innovative HT-1 guitar combo amp offers unbelievable tube sound in a compact format. Using the dual-triode ECC82 wired in a push-pull circuit, it produces the crunch and break-up characteristics of a traditional 100-watt amp at a much lower volume. Switch from normal to overdrive at the touch of a button. The patent-applied-for ISF (Infinite Shape Feature) circuit gives you infinite variation, taking you from USA to UK tone, and anywhere in between. Add in the 8" speaker, emulated speaker/headphone output, MP3/line Input, plus an 8-ohm speaker output and you have everything you need for recording or practicing.
Innovative 1W tube combo
Tube complement: 1 ECC83 and 1 ECC82
Unique push-pull power amp design
Based on award winning HT-5
Two channels
8" speaker
Patent-Applied-For Infinite Shape Feature (ISF)
Perfect for studio or practice
Speaker emulated output
Stereo MP3 / Line input
External speaker output
The HT-1 makes it easy to make the sounds in your head a reality.